Contenido principal

Aplicación
ISM en tu bolsillo
Realiza todas tus gestiones con el Instituto Social de la Marina desde cualquier lugar sin necesidad de desplazarte a una oficina.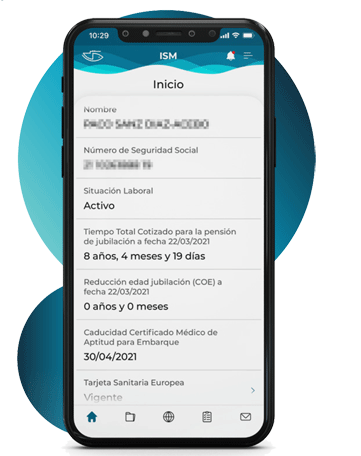 What queries can you make
Esta aplicación te permitirá acceder a información personalizada y a distintos servicios en función de tu situación en el Régimen Especial del Mar:
Consultar tu número de Seguridad Social, situación laboral, años cotizados, etc., en un solo vistazo.

Visualizar y descargar tus informes y certificados médicos resultado de un reconocimiento para el embarque o firmar el certificado médico si no lo has hecho, así como acceder a tus informes y certificados de Seguridad Social.

Conocer tu futura pensión accediendo al Simulador de jubilación "JUBIMAR", darte de alta o baja como trabajador autónomo, consultar tus cuotas, etc.

Solicitar tu Tarjeta Sanitaria Europea, así como, la de tus beneficiarios; solicitar cita previa o consultar el detalle de los cursos de formación marítima y sanitaria realizados.

Presentar solicitudes y documentos por Registro Electrónico.

Utilizar el buzón de consultas, para plantear las dudas que tengas sobre tus gestiones con el Instituto Social de la Marina.

Acceder en Mis documentos a los certificados o informes que te hayas descargado previamente, para tenerlos disponibles en cualquier momento y lugar, incluso cuando no dispongas de conexión a internet.
Más información sobre la app.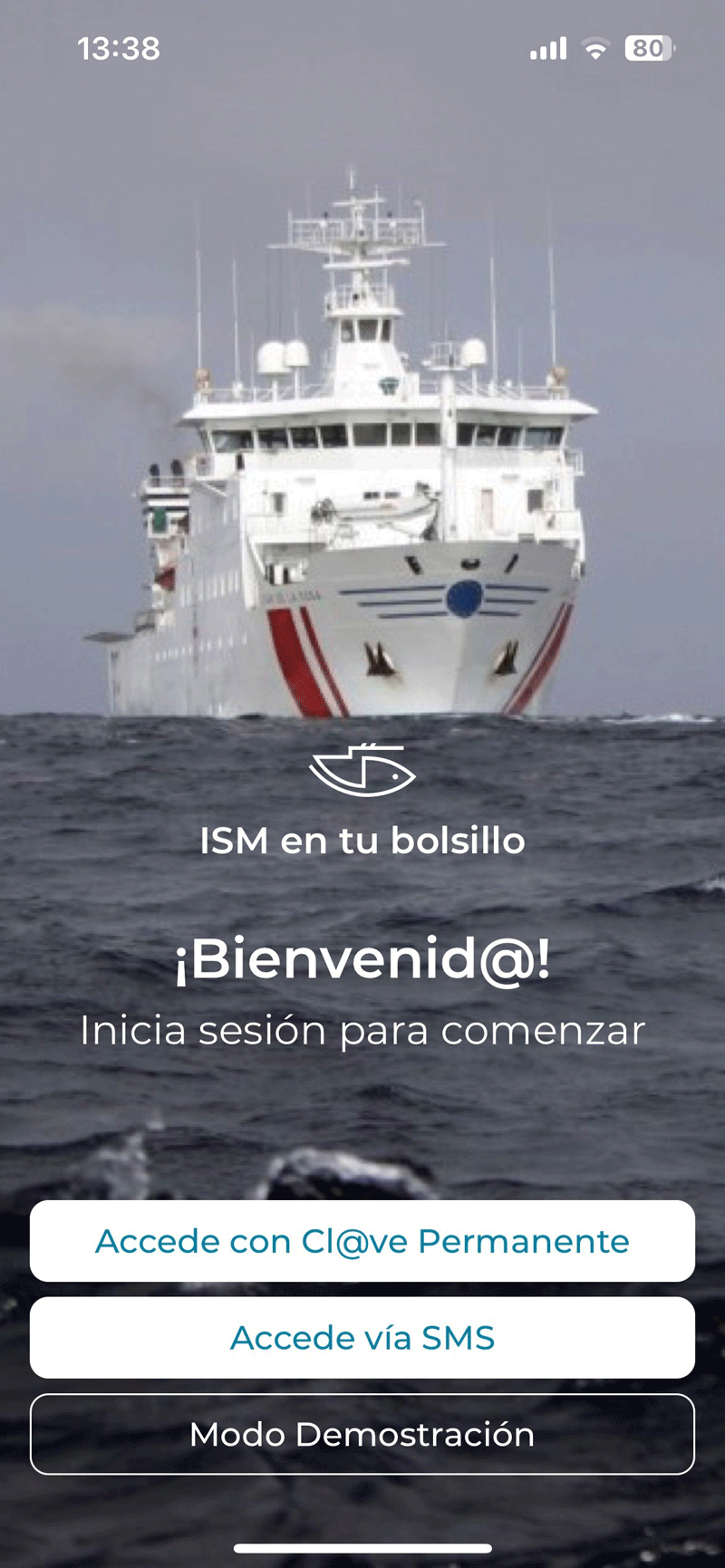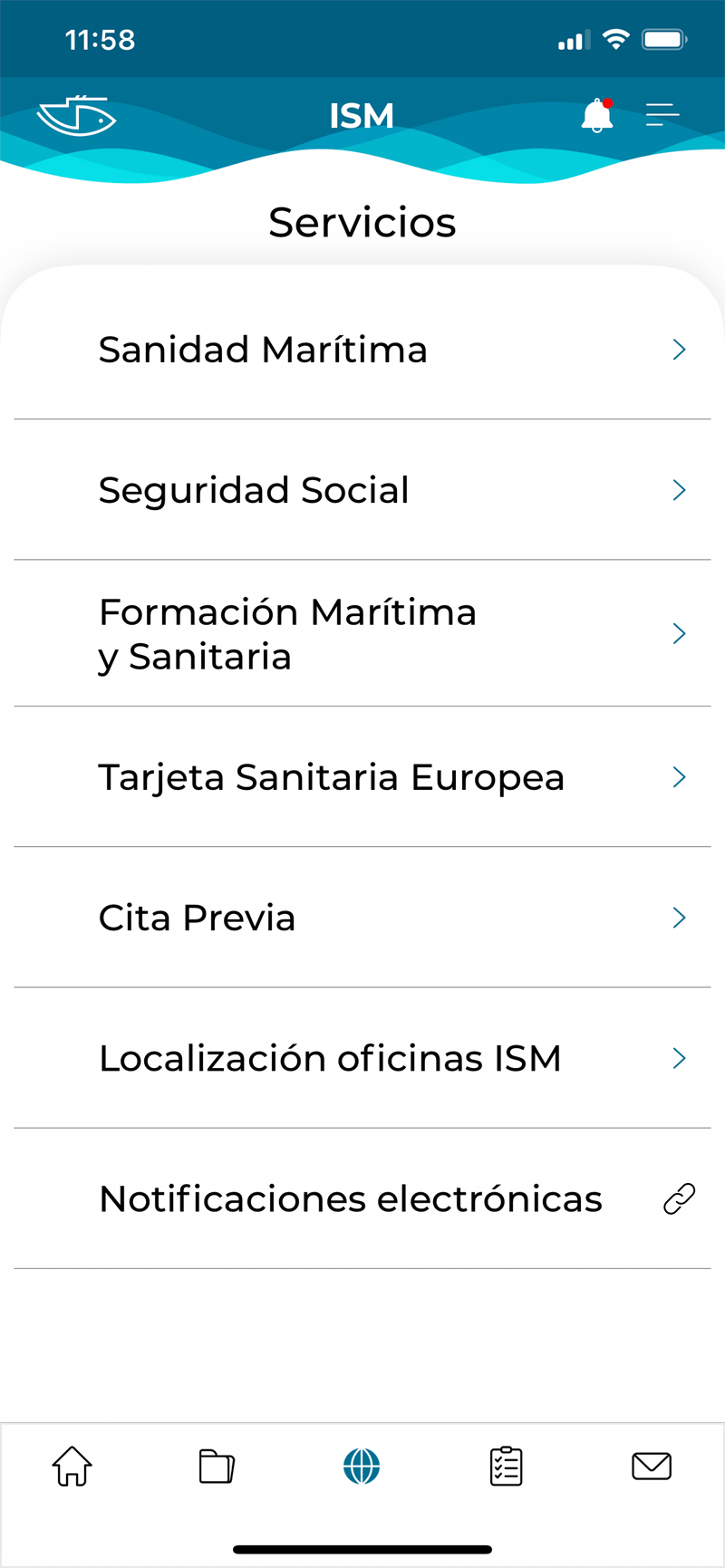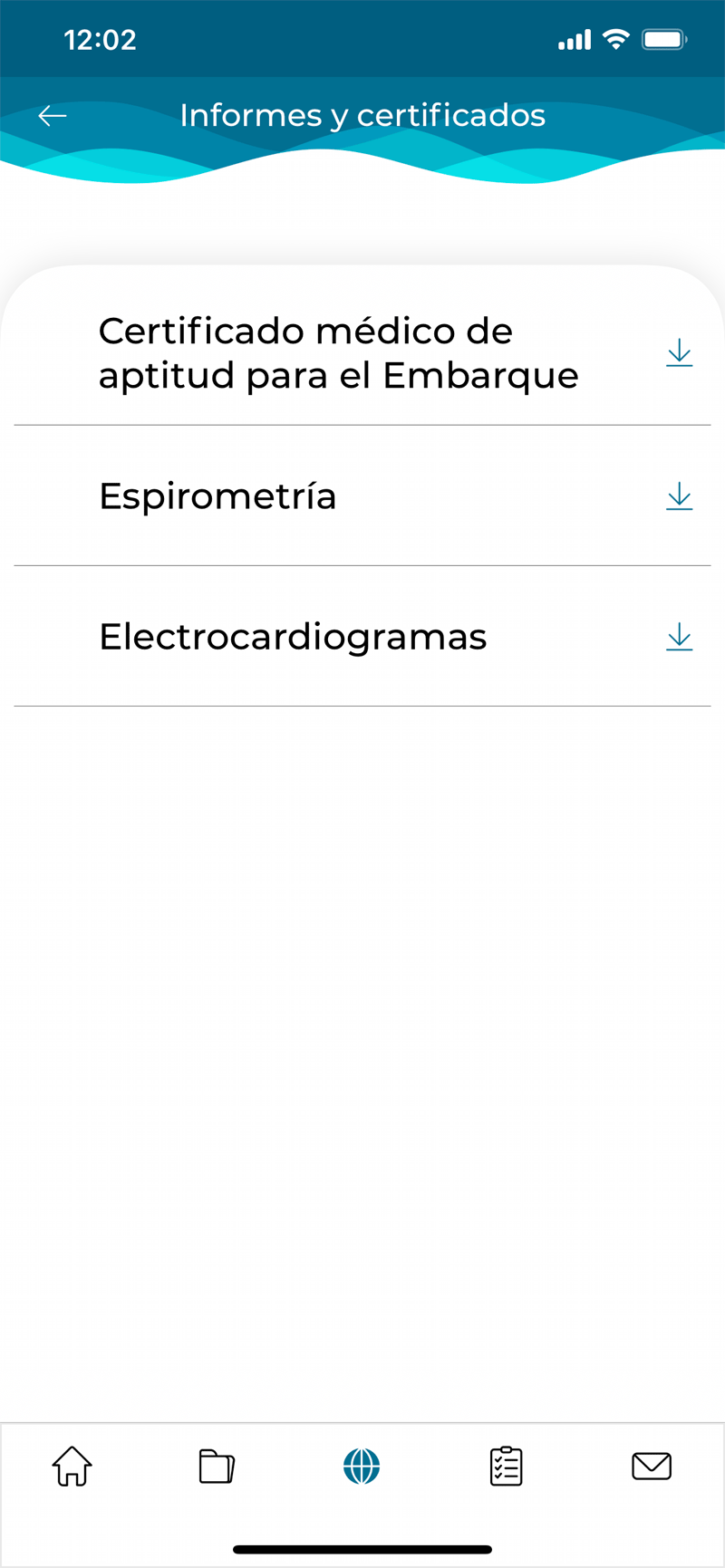 Download the app
The app ISM en tu bolsillo is available for Apple and Android
Formal requirements
Para acceder a todas las funcionalidades necesitarás disponer de Cl@ve Permanente de registro avanzado. Si aún no la tienes puedes acudir a nuestras oficinas para registrarte presencialmente u obtenerla a través de internet si dispones de certificado o DNI electrónico. También podrás identificarte vía SMS si tienes registrado el número de tu teléfono móvil en la Seguridad Social.
Tutorials
Learn how to use the Social Security app with a step-by-step tutorial:
Other section
Requisitos técnicos:
Antes de nada, cuando vayas a descargar la aplicación deberás comprobar la versión del sistema operativo de tu dispositivo móvil, pues las versiones mínimas soportadas por la aplicación son:
Android: SDK 21 (Android 5.0)
iOs 12.1