Contenido principal
Registration of workers under the Special Scheme for Self-employed Seafarers
< Go back
Through this service you can apply for registration as a self-employed worker in the Social Security Special Scheme for Seafarers.
About this procedure
Who it is for
All Spaniards who reside in Spain, and foreigners who reside or are legally in Spain, provided that they meet the requirements established to apply for registration as self-employed or freelancers in the Special Scheme for Seafarers.
What you can do
Request registration in the Social Security Special Scheme for Seafarers.
If the request is confirmed, the registration resolution will be issued in PDF format, which can be printed and saved.
What you need to do it
The applicant must fill in the data on the screens.
It is essential that the worker has been assigned a valid Social Security Number.
Please note
The registration process through this service , does not currently plan to support the attaching of complementary documentation to the registration.
The documentation required to apply for registration is detailed for each case in the documents "Instructions for filling in the registration forms" according to the contribution group in which the self-employed worker is classified by activity. These instructions and the Help Manualare included in the attached Documentation section.
To provide the documents detailed in the instructions as well as to prove compliance with requirements for access to certain benefits, once the registration for this service has been processed, the applicant must use the service Filing of other documents, applications, and communications (Social Marine Institute) located in the Citizens / Special Regime for Seafarers or the Respond to requests or submit documentation concerning documentation received from Social Security located in the Electronic Register of this e-Office, or may go in person to the provincial or local Directorate of the Social Marine Institute.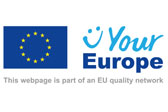 Additional information on the Single European Digital Gateway
Access the assessment platform
To access this service check you have the necessary technical requirements.
El acceso a este servicio estará habilitado únicamente cuando se identifique como persona física