Contenido principal
You can use this service to apply via the Electronic Register for the state retirement pension. Any links to the service will be redirected to the portal Your Social Security for authentication.
About this procedure
Who it is for
For individuals who want to apply for a state retirement pension.
What you can do
Submit an application via the Electronic Register for a state retirement pension.
Attach documentation.
What you need to do it
Once you have logged into Your Social Security, in the "Work" section, click "Apply for your retirement".
Include the applicable information.
Attach the documents indicated.
Please note
After filling in the form, the application will tell you which documents to submit and give you the option of uploading them.
Next steps
Once the process has been completed, you will receive a "proof of receipt" in PDF format.
If you do not receive the confirmation message, or if you receive an error or failed sending message, you should resubmit the application at another time or use other means.
The INSS will send the resolution of the application to the address of the interested party.
You can check the status of your benefit application using the "Your Procedures" section of the personal portal "Your Social Security", which can be accessed from the portal itself or the e-Office.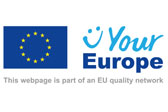 Additional information for the Unique European Online Platform
Access to the evaluation platform
To access this service check you have the necessary technical requirements.
El acceso a este servicio estará habilitado únicamente cuando se identifique como persona física o entidad
Attached documentation
Attached documentation

| document name | Publication date |
| --- | --- |
| Authorisation of childcare benefit (PDF, 68 Kb) | 24/02/2020 |
| Company certificate - professional fireman (PDF, 2504 Kb) | 25/06/2020 |
| Certificado de empresa cuerpo de la ertzaintza (PDF, 2442 Kb) | 26/06/2020 |
| Company certificate local police (PDF, 2403 Kb) | 11/04/2022 |
| Company Certificate. Early retirement due to a collective agreement (PDF, 2187 Kb) | 25/06/2020 |
| Company Certificate. Partial Retirement (PDF, 1961 Kb) | 25/06/2020 |
| Company Certificate. Special retirement at 64 years old (PDF, 2295 Kb) | 11/11/2021 |
| Certificado/Declaración responsable jubilación y creación artística (PDF, 1757 Kb) | 26/06/2020 |
| Disability certificate with history (PDF, 1636 Kb) | 12/02/2020 |
| Disability certificate with no history (PDF, 1637 Kb) | 12/02/2020 |
| Company agreement to active retirement (PDF, 2185 Kb) | 12/02/2020 |
| Certificado de empresa Mossos d'Esquadra (PDF, 2502 Kb) | 25/01/2022 |